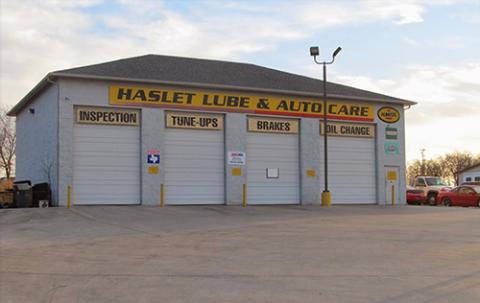 Turn to Haslet Auto Care for All of Your Auto Repairs & Vehicle Maintenance Needs
Haslet Auto Care was founded by Martin, Sergio & Salvador Martinez in 2012 as a  family business/auto repair shop/etc. to take care of all our customer's vehicle needs. On October 1, 2012, Haslet Auto Care was acquired by Martin and is being operated under his management. He is looking forward to improve the work flow of the garage while still offering the highest quality services. At Haslet, we keep our customers as the top priority, catering to their requirements and schedules while providing quality services at the lowest cost. Our teams of technicians include Lexus Master, ASE Master and ASE Certified technicians that have over 20 years of experience in the service of all kinds of cars, with a specialty in Lexus and Toyota. Our doors are open to all makes and models from Monday through Friday, 8 am to 6 pm and  Saturday 8 to 5pm. We look forward to see you!
Find out why so many auto repair customers keep coming back to Haslet Auto Care for affordable, quality auto repair. At Haslet Auto Care your complete automotive care center in Haslet, TX we install only quality replacement parts. Give us a call at (817) 439-8177 and let us help keep you safely and economically on the road. We serve Haslet and the surrounding areas.