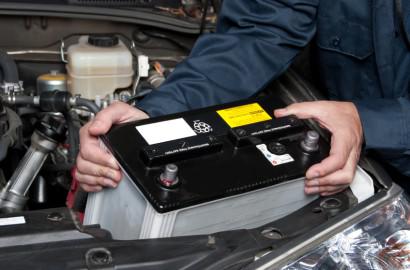 Your battery stores and distributes electrical power to the various needed locations throughout your vehicle. It is filled with a reactive chemical and lead plates, making it a very heavy item. Most are located under the hood with the engine, but automakers today are changing locations to get this heavy item as low in the vehicle as possible. As such, some are located in the trunk, under the rear seat, or even below the trunk floor.
The battery powers your computers, lighting, instrumentation, transmission shifting, engine sensors, even power steering on newer vehicles. A well-functioning battery is critical to allowing the other systems in your vehicle to operate properly.
Avoid the possibility of explosion
Batteries are a dangerous part to work with, as they have a high amperage charge when operating correctly. They also can emit small quantities of an explosive gas, so handling a battery in any situation is best left to professionals who know the danger and take care to avoid the possibility of explosion.
At Haslet Auto Care; your complete automotive care center in Haslet, TX we install quality replacement parts. Give us a call at (817) 439-8177 and let us help keep you safely and economically on the road. We service Haslet, TX and the surrounding areas.