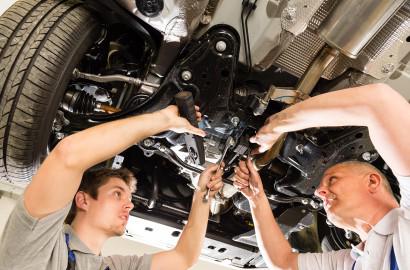 Your car relies on several components, to generate and transfer power through its system to actually move the vehicle, this combination of components is called a powertrain. A powertrain includes the engine, transmission and transaxle. This is the system in your car that allows power to be delivered to a surface like a road. Preventative maintenance is extremely important, because without the proper care of these systems, you may have to purchase a new vehicle sooner than later.
Schedule your reservation today
Your maintenance visit should include a transmission check when required. Please come in and see our service team at Haslet Auto Care
At Haslet Auto Care your complete automotive care center in Haslet, TX we install only quality replacement parts. Give us a call at (817) 439-8177 and let us help keep you safely and economically on the road. We serve Haslet and the surrounding areas.