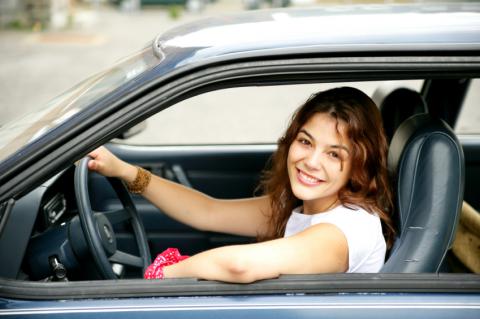 The suspension system affects your vehicle's steering, braking power and stability, so it's important to have these functions inspected regularly and to replace parts when they become worn—and dangerous! Haslet Auto Care has quality shocks and struts that fit your style and budget and that feature a competitive, limited lifetime warranty. It's also important to have other chassis items, such as tie-rod ends, control arms, and ball joints, checked periodically.
Shocks and Struts
The main job of your shocks and struts is to keep your tires firmly on the ground. When shocks are worn, your vehicle won't handle as well and could even become unsafe. Replacing worn shocks and struts will extend the life of your tires and prevent other suspension damage.
Suspension
It's easy to take your suspension system for granted, but normal wear and tear can affect your handling and safety. A worn suspension part starts a chain reaction that stresses other parts and causes them – and your tires – to wear prematurely. Let us help you take care of your suspension repair.  We have years of experience at Haslet Auto Care working with all types of suspension systems.
Come in and see us today!
Your maintenance visit should include the lubrication of your chassis when required. Please come in and see our service team at Haslet Auto Care. Give us a call at (817) 439-8177  or visit us in Haslet, TX.
At Haslet Auto Care your complete automotive care center in Haslet, TX we install only quality replacement parts. Give us a call at (817) 439-8177 and let us help keep you safely and economically on the road. We serve Haslet and the surrounding areas.